Shopping Basket
Your Basket is Empty
There was an error with PayPal
Click here to try again
Thank you for your business!
You should receive an order confirmation from Paypal shortly.
Exit Shopping Basket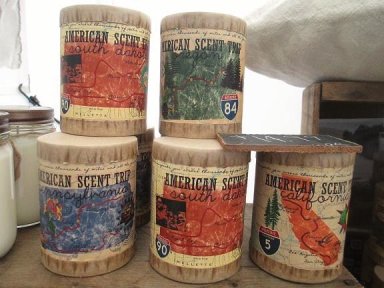 Take a journey with your nose through the USA!  I'm
creating, based upon my own, personal travels, a series of candles that takes you on a journey through each state with your nose! 
As Helen Keller put it so perfectly , " Smell is a potent wizard that transports you across thousands of miles and all the years you have lived."
Currently ready are:
Oregon (made with pure essential oils of Douglas fir, sage & coffee with a helping of organic hazelnut and marionberry flavor oils)
Washington (made with pure essential oils of Douglas fir, lavender, & lilac with a generous helping of organic apple flavor oil)
California (nothing reminds me more of California than a fresh, warm, just of the tree, juicy orange- plus, I've added essential oils of Redwood cedar & eucalyptus along with organic strawberry and grape flavor oils)
Pennsylvania (we used to live near Hershey, Pa so I was awakened by the smell of warm chocolate wafting through my window each morning.  Thus, this yummy candle contains: organic chocolate flavor oil along with organic oils of: honeysuckle, cinnamon, and molasses)
South Dakota (after long, hot drives across South Dakota, a stop at Wall Drug for a strawberry shake or some local sassparilla is just the ticket.  Add the essential oils of spruce, pine, and sage from the forests and you've got an amazing scentsation!)
Each state comes with a more descriptive story and some interesting facts or recipes from/about the state.
Some fun tidbits-
Our American Scent Trip candles have been featured on USA Love List and are one of the founder's favorite items of all time!
The cast of the t.v. show, GRIMM, adore my AST-Oregon candles and wrote a special note to Vance Family Soy Candles to let us know!
The first lady of Oregon is a fan of our AST-Oregon candles!
I hope you, too, enjoy our new candle line and they transport you on a trip throughout the beautiful country of America!  - Amy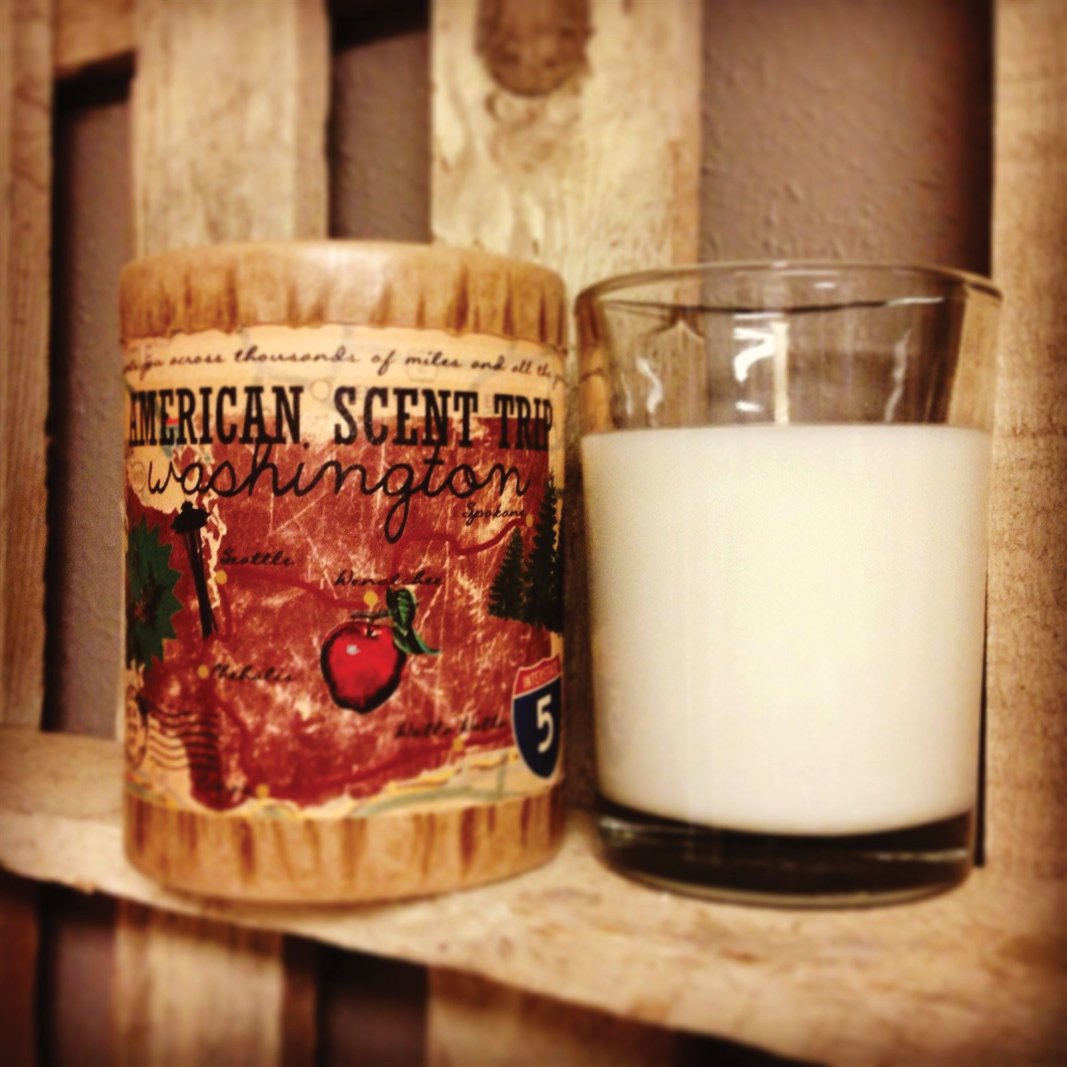 I am having so much fun making my American Scent Trip candles!  I've lived, or visited, almost every state in the USA and am now creating a candle series that takes you on a "scent trip" through the states!  Each candle is scented with the real deal (of course!) so it really smells like the real deal!  For instance, American Scent Trip- Washington is made using pure fir essential oil (Douglas Fir is the state tree!), organic apple flavor oil, and a hint of organic lavender & lilac oil.  It smells AMAZING and, coupled with my story on the label, it takes you on a scent journey through the state of Washington.  So far, I've created Washington, Oregon, Pennsylvania and California.  More coming soon!
I am excited to announce that Isabella Catalog ( www.isabellacatalog.com) will be selling my Strawberry Lemonade candles!  This candle is made with organic strawberry flavor oil & organic lemon essential oil and smells AMAZING!  It transports you to a warm front porch, surrounded by friends and beauty, sipping refreshing & fulfilling, natural lemonade with fresh strawberries.  Each candle is made in a re-usable, sturdy, 8 ounce glass that can be filled (after your candle burns out) with the lemonade you make from the included "secret" lemonade recipe!  YUMMMMMMMMMMYYYYYYYY!!!!!!!
How exciting it is to see my candles on other websites, in catalogs  and in stores!  Even more exciting is the fact that people are converting to sustainable, petroleum free, foreign material free, synthetic fragrance free candles!  I want the world to be healthy for a very long time.  Just thinking about the here and now doesn't work for me, especially since I have children so everyday I am reminded of what the future may bring.  I know that candles are just a little start, but how wonderful it would be if everything were sustainable and not petroleum based and full of toxins?!  Here are some amazing businesses, run by amazing people, that are devoted to selling only healthy, eco-friendly products.  They sell my candles and two
are offering free shipping for the holidays!  Thanks to companies like this, we will hopefully enjoy many more Merry Christmases.
/